THE CHANGE STARTS WITH YOU
Make a difference to your local community today! Volunteer on one of our community heritage projects and help make the positive change needed in your local area. 
DREAM are a social enterprise delivering community heritage projects and archaeological excavations to save and transform unloved heritage sites into community spaces. In doing so we hope to transform society, promoting community, well-being and heritage over GDP and growth, and founding in both the old and young an appreciation towards both their natural and historic landscape.
 

...but we can still DREAM

Today & throughout history, our environment, our society, our communities, and our heritage have been compromised by war, conflict, illness, and greed. Despite it all, humankind has always kept dreaming. It is those that have acted on their dreams that have made real positive change. Will you dream to0?

 

COMMUNITY


To empower, equip and enable local communities to look after and explore their local area-it's heritage, environment, culture and community.
 To teach and train local people and those from disadvantaged groups in heritage management, building maintenance, gardening, traditional crafts, conservation and archaeology.

 

 

"You may say I'm a dreamer, but I'm not the only one. I hope someday you'll join us. And the world will live as one."
― John Lennon

HERITAGE




To save, preserve, conserve, restore, refurbish, re-order and repurpose heritage, churches, historic places, and historic buildings.  




To investigate local history and perform both research and rescue archaeology to discover more about the past.





 

"The future belongs to those who believe in the beauty of their dreams."




― 

ENVIRONMENT




To protect and conserve both our natural and historic environment.


To create new habitats for nature and to champion eco-friendly activities.


to make others aware of the importance of our environment; encourage local litter picking; and support local businesses & produce.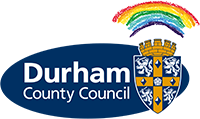 DREAM HERITAGE CIC
BOOTH FARM
THE LANE
BOOTH
HOWDEN
EAST YORKSHIRE
DN14 7EE
Telephone:
07895216171
07725183732
Email: